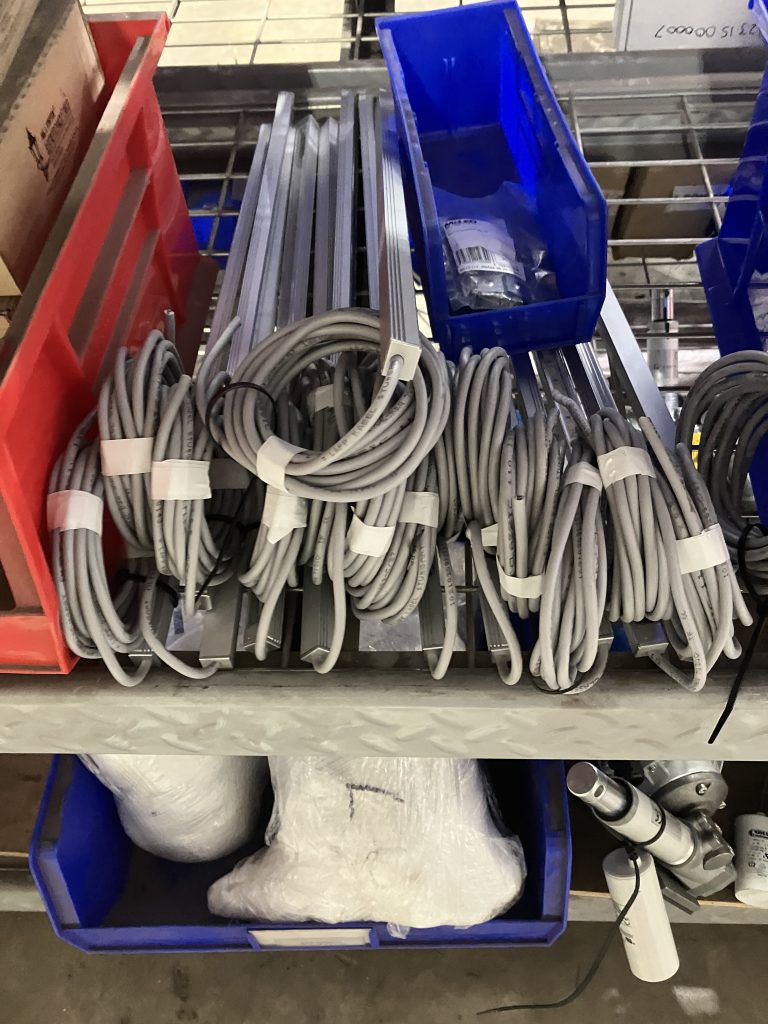 In any industrial or construction project, downtime isn't just an inconvenience; it can significantly impact timelines and budgets. At McDonough Elevators, we understand this challenge and are dedicated to providing efficient solutions that keep your operations running smoothly. One of the cornerstones of our commitment is our expansive industrial elevator parts inventory.
Unmatched Inventory
Whether you're dealing with an unexpected equipment malfunction or planning routine maintenance, having the right parts on hand is crucial. McDonough boasts a comprehensive inventory of both OEM and third-party spare parts for elevators, compatible with a wide array of leading equipment manufacturers like STROS, Alimak, Pega, GEDA, and more.
American-made Quality
McDonough is proud to stock American-made parts. Quality manufacturing ensures durability, reliable performance, and compatibility. We recognize the value of robust components and, as such, provide parts that can withstand the daily rigors of the construction and industrial sectors.
Minimizing Downtime
Supply chain disruptions can set projects back, leading to escalating costs and missed deadlines. With an inventory valued at over $2MM, we are poised to address your needs immediately, eliminating long waits for overseas shipments and reducing equipment downtime.
User-friendly Platform
Finding the right part shouldn't be like finding a needle in a haystack. Our online portal is designed for ease of use. Browse, select, and request the parts you need with just a few clicks.
Round-the-Clock Support
We don't just offer parts; we offer peace of mind. With 24/7 technical support, McDonough stands by its products and customers. Whether you have questions about compatibility, installation, or operation, our team of experts is ready to assist.
At McDonough, we believe in proactive solutions. Whether you need replacement rollers, safety devices, or any other elevator equipment, our industrial elevator parts offering ensures you have what you need, when you need it. Instead of letting equipment issues derail your project, lean on McDonough's expertise and comprehensive parts inventory.
Contact us today for more parts information.