We want to ensure that all of the equipment we rent and service is safe for all parties, especially our customers and employees. Our makeready and preventative maintenance processes are designed to keep your equipment running both safely and reliably. We also recognize that there are inherent risks working on industrial elevators, construction, hoist, transport platforms, and mast climbers. We are committed to keeping each and every one of our employees safe on the job site. That's why all members of our service team are required to participate in our robust safety program, which includes our Injury and Illness Prevention Program for all new hires and regular safety meetings with our HSE Director.
2010-2015 Safety Excellence by Exxon Mobil Campus Project
2021-2023 High Standard of Safety by SAIA
2013 Recognition of Exemplary Safety Performance by Hensel Phelps
2022 STEP Platinum by ABC Houston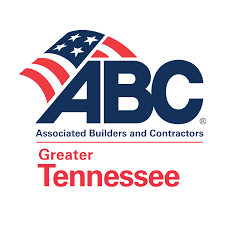 2022 STEP Platinum by ABC Tennessee
We believe in fostering a culture of safety and continuous learning. From the moment a new team member joins McDonough, they complete our comprehensive IIPP training and safety orientation. This is followed by regular refresher courses to keep everyone updated and adept.
Further emphasizing our commitment to safety, we ensure that our field employees undergo rigorous OSHA training and obtain certifications in CPR, First Aid, and AED. Beyond these technical skills, we also value personal growth and leadership, hence our collaboration with the Health and Safety Council (HASC) to offer the Foundational Leadership program.
Our TRIR 5-year average Total Case Incident Rate is 1.40, compared to the industry average for other specialty trade contractors (NAICS 23899) of 2.53.
Our DART 5-year average Days Away, Restricted or Transferred is 0.0, compared to the industry average for other specialty trade contractors (NAICS 23899) of 1.68. 
NAICS 23899 – 5 Year Average